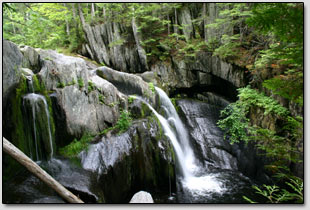 Our work in the area of environmental analyses is important to a wide array of our clients. Water quality testing, sludge analyses and other waste profiles are all part of the services offered at Olympic Scientific. We have broad experience in analyzing heavy metals, cyanides, ammonias, fats, oils, grease and many other contaminants.
We check industrial waste affluence: trace metals. We maintain our certification for cadmium, chromium, copper, nickel, zinc, lead, & silver for the State of Washington. We also maintain our certification for Cyanide Discharge in the State of Washington. We also test for trace anions. We can do some soil testing as well though we do not maintain certifications for soil.
Some of Our Methods and Equipment: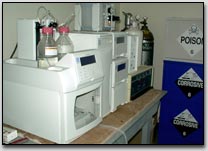 Inductively Coupled Argon Plasma (ICO), Atomic Absorption Spectrophotometry (AA), High Pressure Liquid Chromatograpy (HPLC), EP Toxicity, Toxic Chemical Leaching Procedures (TCLP) and other sophisticated methods and equipment are employed. Our technical capabilities and procedures are continually updated to comply with EPA, OSHA, WDOE and other federal and state regulatory methods.